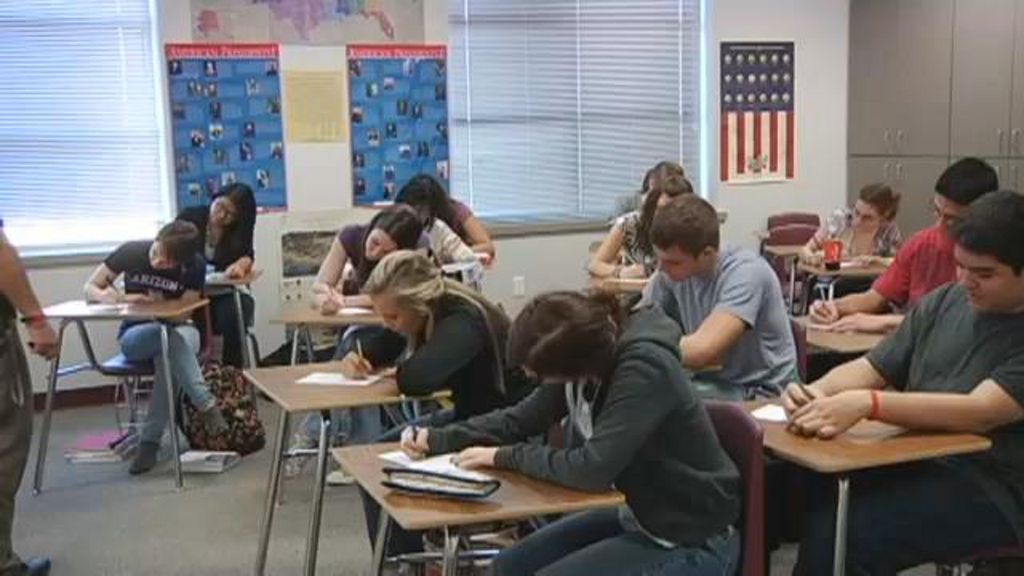 Texas Senate Bill Proposes Funding Changes to Teachers Re­tirement System
By Victoria Maranan  |  March 16, 2017 @8:58 PM
AUSTIN, Texas – Texas teachers say that a bill recently filed in the State Senate puts their retirement at risk.
"It's just another instance of the state saying, 'you guys are not worth investing in,'" said Monty Exter, lobbyist for the Association of Texas Professional Educators.
Houston Sen. Paul Bettencourt filed Senate Bill 1751 to change Texas teachers' current defined-benefit plan into one similar to a 401(k).
A defined-benefit plan is when the employer promises to pay a set amount to retirees.
"[Teachers] know when they retire that they're going to have a retirement benefit for the rest of their lives," said Exter.
However, Senator Bettencourt says it's getting too expensive.
"We're going have to start a conversation about long-term, about pension plans and looking at different solutions because the cost of what are pure defined-benefit plans is really growing exponentially," said Bettencourt, R-Houston.
Educators and the state currently pay into the Teachers Retirement System instead of Social Security.
It's like a trust fund, which remains untouched until retirement.
"Ninety-five percent of our teachers do not pay into Social Security so this is their retirement system. This bill will pretty much rob them of their safe and secure retirement," said Tim Lee, executive director of the Texas Retired Teachers Association.
Bettencourt says if nothing changes, it'll put the state deep in the red.
"We're looking at deficits that are going to be billions, probably the two-digit billions, in the future," said Bettencourt.
While the senator insists SB-1751 would only affect new hires, advocates disagree.
"Even though educators who are already under the pension system would stay in it, when you don't have those new educators coming in under the pension system, eventually it makes the current pension we have non-sustainable," said Exter.
Now that the bill has been filed, Bettencourt says it's already doing what it's meant to do -spark a conversation.
"We want to be fair to employees, but we also want to be fair to taxpayers as well," Bettencourt said.
The TRS defined-benefit plan currently has $134 billion to support educators.
In Texas, there are more than a million educators who are actively teaching and 300,000 retirees.